Exciting Ways to Spend Your Spring Break!
With spring break just around the corner, high school students in Hawaii and across the country are looking for fun and exciting ways to spend their time off. With the weather warming up and the sun shining bright, there are a plethora of ways to spend your spring break.
For starters, you can go to the beach. A trip to the beach is one of the most popular spring break activities. Students can soak up the sun, relax, and have fun with friends at a local beach or a tropical destination. Students can enjoy swimming, sunbathing, surfing, beach volleyball, and much more. It's always good to remember to bring plenty of sunscreen and stay hydrated.

Another great thing you can do during spring break is volunteer. Volunteering is a worthwhile way to spend your time off. Many local organizations such as American Red Cross, Make A Wish Hawaii, Hawaiian Humane Society, and many more are in need of volunteers, and volunteering can be an excellent way to contribute to your community. There are numerous ways to give back, such as volunteering at a food bank or assisting at a local animal shelter. Volunteering is also an excellent way to meet new people and learn new skills.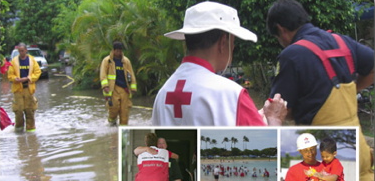 Something that you can look forward to is traveling. Traveling is an excellent way to visit family in other areas or to spend quality time with family. Stopping at nice attractions and landmarks can help students take a breather and enjoy their time off of rigorous school work they've been working on the past ten weeks. 
A home stay can be a wonderful way to unwind and replenish for students who want to stay close to home. Students can visit local attractions, try new restaurants, and attend community events. The best adventures can sometimes be found right in your own backyard.
Spring break is also a great time to go to a music festival or a concert. During spring break, many popular music festivals take place, giving you the chance to see some of your favorite artists perform live. Even if you don't want to go to a festival, there are plenty of concerts going on during spring break that you can attend.
Spring break is also a great time to learn a new skill or start a new hobby. Consider enrolling in a cooking class, learning a new language, or participating in a new sport. Trying new things can be a great way to get out of your comfort zone and learn new things. Furthermore, by learning something new, you may discover a hidden talent.
Remember to take some time during spring break to relax and recharge. Spend some time away from the hustle and bustle of daily life doing things you enjoy. Spring break is the ideal time to unwind and de-stress, whether it's by reading a book, napping, or binge-watching your favorite shows.
Spring break provides a variety of activities for high school students to participate in. The key is to make the most of your time and create unforgettable memories, whether it's soaking up the sun on the beach or exploring new destinations, volunteering, learning new skills, attending music festivals, or simply relaxing and recharging.