How to prepare for AP Exam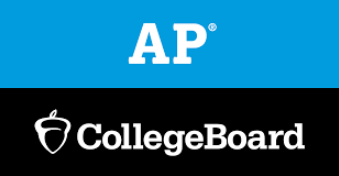 High school students throughout the United States are preparing for Advanced Placement (AP) exams as the end of the academic year approaches. These difficult exams can give high school students college credit and make them stand out during the college application process, but they necessitate meticulous planning to pass. The following tips and tricks will help students in getting ready for their AP exams.
Since there is a year's worth of course material to go over it's best to start early. The best way to begin preparing for AP exams is to review material a few weeks in advance, as it's impossible to fully grasp a year's worth of material in one week.
A twelfth grade Kaiser High school student named Bradley Uyeunten is a student who took many AP exams at Kaiser. He scored a 5 on both the AP Computer Science Principles along with AP Computer Science A.
"It is important to be well rested before the day of the exam and eat well to maximize your performance," said Uyeunten.
Another thing that can help is using study tools, as there are a variety of AP exam study tools accessible, including practice tests, internet resources, and textbooks. Use these options to your advantage while you study. On the College Board website, many of these tools are free to use.
Also consider your areas of weakness and concentrate your study on those subjects. Choose where you need to improve the most. Take practice exams to pinpoint your weak areas, then devote more effort to learning those subjects. 
A social studies science teacher at Kaiser, David Higa has been teaching for many years. He also teaches the AP Psychology course and has great advice for students who want to do well on the AP exam.
"It's best to study the material that you do not remember when reviewing, and if it is too much, focus on the material that's worth the most on the AP exam," said Mr. Higa.
Another important thing to remember is to practice time management. As all AP exams are timed, it's critical to develop that time management skill to become accustomed to the exam's pacing.  
These last tips aren't necessarily going to help prepare for the AP exam but rather to best condition yourself before the exams commence. Make sure to get good sleep in the days before the exam, as sleep is crucial for memory and focus. Avoid staying up late studying; it is best to get a good night's sleep and study when you are fully rested. Maintaining good physical health is crucial for passing the test. To maintain your body and mind in prime condition, eat right, exercise, and drink enough water. 
A twelfth grade student named Chaz Tsang who took three AP courses prior to his senior year and scored a 5 on all of them, those courses being AP Computer Science Principles, AP Computer Science A, and AP Environmental Science. 
"I like to begin reviewing content every weekend starting from spring break, and a week or two before the exam I like to do practice via mock exams to utilize my time efficiently. And to mentally prepare myself for the exam, I always tell myself to do what I can, and make sure I get my beauty sleep right before the day of the exam," said Tsang.
While taking an AP exam can be stressful, it's crucial to remain composed and concentrated. Breathe deeply, have a cheerful attitude, and resist letting anxiety rule your life. Students can better prepare for their AP examinations and improve their chances of success by paying attention to these pointers. Good luck to everyone taking the AP exams!