State of the Union: How has America Changed?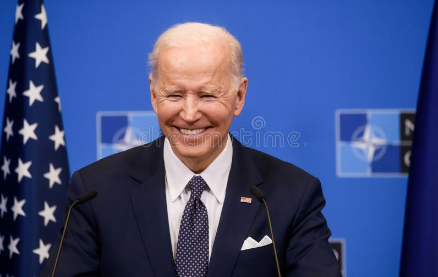 On February 7, 2023, President Joe Biden delivered the yearly State of the Union Address to the nation. He presented a front of unity, while boasting of the nation's achievements in the past years. In the past year, the nation's economy has changed significantly for the better.
According to the speech, America has rebounded from the COVID crisis economically, with President Biden citing 12 million jobs created in the past 2 years, 800,000 of which are in manufacturing. However, this does not highlight other ways in which our economy has changed. From 2021-2022, unemployment fell from 3.9% to 3.5% but GDP growth also fell from 5.9% to 2.1%, and inflation still ranges from 6-8%.
For a president often criticized for his public speaking skills, the speech was delivered surprisingly well. Predictably, the speech contrasted America's troubles in 2020 with an optimistic and hopeful view of bipartisan progress, stating that "time and again, Democrats and Republicans came together. Came together to defend a stronger and safer Europe. You came together to pass … once-in-a-generation infrastructure law building bridges connecting our nation and our people." 
Another achievement made in 2022 was the bipartisan Chips and Science Act, which provided $280 billion dollars for manufacturing semiconductors, as well as research in the fields of nanotechnology and AI. This will help America eliminate its dependence on Taiwan for semiconductors, while also creating thousands of manufacturing jobs. 
The bill also advances another goal of the Biden administration, which is the revitalization of American manufacturing through subsidies, and buying American-made products. This includes infrastructure to be built under the previously mentioned bill. Biden plans to enforce this through "new standards to require all construction materials used in federal infrastructure projects to be made in America." Many of these American made products will be made with the help of industry subsidies, which received a huge boost on August 16th, 2022 when the Inflation Reduction Act was passed, allocating $369 billion dollars for technologies such as electric vehicles and batteries. Biden went out of his way to specify that these subsidies were legal, a clear rebuttal to critics from the European Union, who argue that the bill will put American companies at an unfair advantage compared to European businesses. 
The ultimate goal, as Biden nebulously put it is "building an economy where no one is left behind." To the Biden Administration, an important part of this is lowering the price of insulin, which people with Type 1 diabetes need to survive. Oftentimes, the price for insulin is marked up 30 to 40 times, costing some people several hundred dollars per month. To solve this, a price cap of $35 has been put on insulin for seniors on Medicare. Biden outlined a plan to extend this price cap to everyone, although it has not been passed yet. 
Overall, the speech was well delivered, and inspired a sense of determination and progress. The speech presented America's achievements over the past year in a way that builds everyone up without sounding cheesy. This comes as a surprise for a president with a historically low approval rating, and who is often made fun of for his public speaking skills. 
Ultimately, even people cynical of Biden should recognize the positive direction that our country is going in.