Junior Prom
Prom season is just around the corner, and the junior class can't wait to dance their feet off. Prom is on April 7 at 5 p.m. at the Hyatt Regency in Waikiki. Our junior leadership class has been working hard to get everything ready for us so that we can have a most magical night that we will never forget.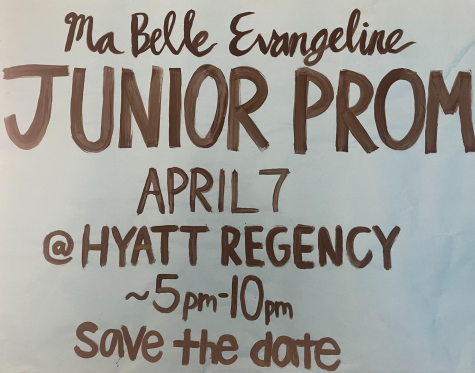 The Krispy-Kreme fundraiser that the junior class just completed was to keep prom prices at $85 per person. Student leadership will be collecting money and signed permission forms from March 2-10. Table sign-ups will be at a later time in the month, from March 22-24. Tables will be first come first serve, so don't forget that date. 
The theme of prom is amazing, inspired by the Princess and the Frog, called Ma Belle Evangeline. The theme comes from the star that Ray looks at in the movie and it's french for my beautiful Evangeline. The color scheme for prom is a deep green, purple, or dark-toned colors. 
Make sure to be at the Hyatt Regency on time, the doors will close at 6:30 p.m. and will not open until the end of the dance at 10 p.m. A form has been passed out that needs to be signed by your parents if you need to leave earlier. You will be responsible for who you bring, so be careful. There will be up to 10  people per table, so make sure you and your friends sign up as early as possible, so you make sure to get the seats you want. Keep in mind that students who do not complete the table sign-ups will be assigned random tables, so mark it in your calendars that table sign-ups end on the 24th.