Kaiser Cross Country JV Championships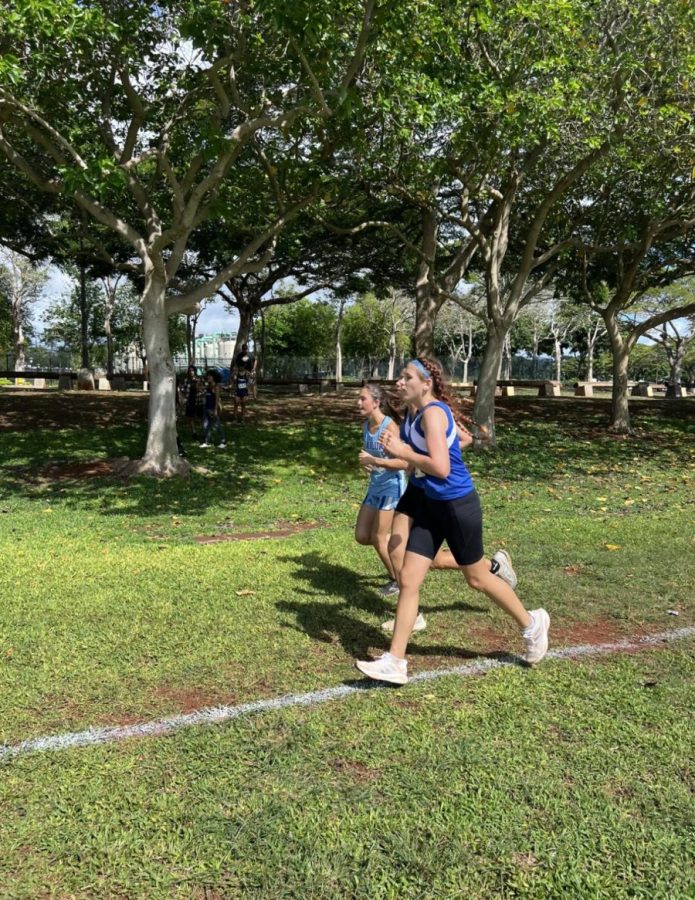 The Kaiser Cross Country team just competed in the OIA JV Championships at CORP on Oct. 15 and competed against other OIA teams. According to cross country coach Emily Kiaha, "This meet was important because it is JV championships so we could only take the top seven from our junior varsity team, and they competed with the top seven from the entire OIA."
Due to the fact that Kaiser has a small JV girls team, there were only four girls that competed on Saturday. These girls were Kealia Kamalani (Grade 10), Jessica Yasue (10), Josephine Channel (10), and Mailee Baretti Von Weigand (10). Jessica Yasue was the top performing female Kaiser athlete of the meet, running a time of 29:14.10 for 3.1 miles, and placing 39th out of 67 women. "This course is extremely challenging," said Yasue, "but the competition pushed me to run a strong time and complete a race that I could be proud of." 
The JV boys team had six athletes compete on Saturday. These athletes being River Ooi (10), Micah Kazarian (9), Joshua Gallardo (10), Charles McMillen (9), Shota Oba (9), and Kento Gotsch (9). The JV boys team ran against very strong competitors and were pushed throughout their entire race. River Ooi was the top placing Kaiser boy and ran a time of 21:45.01, and placed 33rd out of 90 boys.
Overall, Kaiser performed well as a team and is ready to continue to compete for the rest of the season. Kiaha is incredibly proud of her athletes saying, "I'm really proud of my athletes because everybody finished and gave their best."
Next up is the OIA Varsity Championship, which will then be followed by the HHSAA Championship, which will be held in Kauai. The Kaiser Cross Country team is continuing to work very hard, and are preparing to finish the 2022 season strong.