Damar Hamlin, a wake up call for the NFL
On January 2, 2023, a NFL season game took place between the Buffalo Bills and the Cincinnati Bengals. A safety for the Buffalo Bills, Damar Hamlin, collapsed in the first quarter of the game, which led to 20 minutes of treatment before an ambulance escorted him to the nearest hospital. People on social media were expressing their worries and prayers for the player, whose heart had stopped beating on the field. Sideline videos showed Hamlin having CPR being performed on him, which conveyed the seriousness of the situation.
The game was canceled soon after and the spectators were now leaving the stadium. The NFL understood the impact this injury had on the watchers and suspended the game indefinitely. Hate was quickly spread to the player that made the hit on Hamlin, Tee Higgins a Bengals Wide Receiver. But fans quickly made their stance clear that it was no one's fault and this was a freak accident. But this didn't stop the highly controversial topic of football safety from coming up.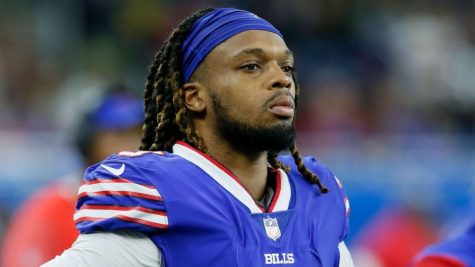 Fans called for the addressment of players that have heart problems from the NFL and further discussed the violent nature of the sport and if it's worth lives. The topic of football turf resurfaced, poorly managed turf has caused many lower body injuries as players have reported it's too slippery or has little traction. If football safety is getting better or actually becoming out of hand, many fans of the NFL have nicknamed the league, the No Fun League. Along with the suppression of celebrations of the players, there have been many controversial calls regarding quarterbacks and how defensive players can barely lay a finger on the QB and not get a flag. Players and fans love the game of football and should be able to watch games without worrying someone might die.